Welcome to James W. Childress D.D.S. Inc.
Your Davis, California Dentist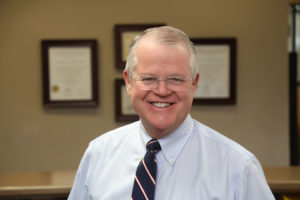 Dr. James Childress, Davis dentist, is praised for his expert skill and ability to put patients at ease, including those who have avoided going to the dentist in years. He is committed to providing you with excellent dentistry in a comfortable environment. You deserve an experienced dental team that can help you ensure great oral health. Experience what patient-centered care can do for you. We welcome new patients of all ages.
Enjoy the Convenience of Comprehensive Dentistry
You are important to us. For your convenience, our dental team provides a wide range of dental solutions in our local Davis location. Some of these options include dental implant restorations, children's dentistry, and periodontal cleanings. If you require care from an outside specialist, we will refer you to one of our trusted colleagues.
Look and Feel Better with Cosmetic Dentistry Solutions
A beautiful, healthy smile can improve your confidence, self-esteem, and overall health. Our cosmetic dental solutions include porcelain dental veneers, cosmetic bonding, teeth whitening, and more. Improve your quality of life by achieving the smile of your dreams. Visit our Services page for more information.
Feel at Home in our Dental Office
Your comfort was considered in every aspect of our dental office design. Please relax and enjoy the amenities provided for you. We hope you will feel welcome in our beautiful waiting area and comfortable treatment rooms. Visit our Office Tour to see photos of our facilities.